Proxmark 3 Easy
Important: The Proxmark 3 Easy is an obselete device, and the information provided below is for reference only. It has been superceded by the Proxmark 3 RDV 4 and the Proxmark EVO.
Device Background
The Proxmark 3 Easy was designed and produced by Elechouse, the creators of the Proxmark 3 RDV 2. It was designed as a lower-cost version of the Proxmark 3 RDV 2 specifically for domestic sales in China via TaoBao. It was created to be a cheaper, less capable fork of the RDV 2.
Its lower price point came at the cost of performance:
Downgraded microcontroller: AT91SAM7S256 (smaller memory 256kb)
Removed lithium battery management and socket.
Removed Relay
Removed Amplifier
These hardware changes resulted in the Proxmark 3 Easy being incapable of performing several of the Proxmark's advanced features, including the Mifare Hard-Nested attacks.
Despite these differences, several Western distibutors sold the Proxmark 3 Easy as a 1:1 alternative to the RDV 2; a source of frustration for the developers and the misled customers.
Technical Specifications
CPU AT91SAM7S256
Storage 256Kb SPI flash
Interface 4x mode LEDs, 1x button.
Antennas

LF Attached
HF Integrated
Image Gallery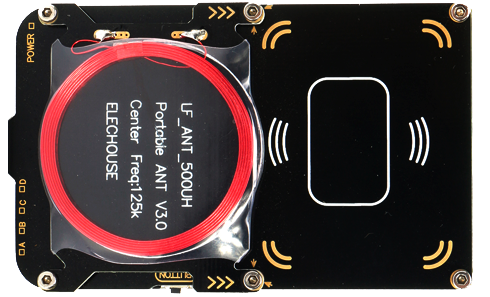 Buy a Proxmark 3 Easy
The Proxmark 3 Easy is obselete hardware. It has been replaced by the Proxmark 3 EVO and Proxmark 3 RDV 4. Please click here for official distributors.